Hi there AppWorks fans,
Welcome to a new installment of AppWorks tips.
Last week was Enterprise World 2022 Q4; I promised a "Be digital" update on the exposed content which was exposed later that week. So, here it is…
To recap; I'm a technical consultant; My focus points for last week's update were: 'AppWorks', 'Documentum', 'D2', 'xCP', 'OTDS', 'OT2' (Developer Services), 'Intelligent Viewing', OT Content Server', 'Extended ECM (xECM)', 'AI', and 'Cloud'
---
Let get right into it…
I always see OpenText sharing content over the cloud solutions they offer, so let's try the same approach for this post on the above products…
OpenText Cloud (OC)
Buzzwords: "Off-cloud", "Private-cloud", "Public-cloud", "Information management", "Empower", "Transform", "Accelerate", "Grow", "Centralization", "Transparency", "Flexibility"
OT Cloud is also known as the OpenText 'Ultimate' cloud. This is the offer of OpenText delivering 'Core' solutions and platforms via their own managed cloud. Customers can bring their solution into several types of clouds (off, private, or public) of their choice. OpenText cloud flows into the below 5 specific clouds where we dive deeper into related solutions. One great question on clouds remains unclear in my opinion: Who is in the end responsible for the platform, solution, configured flow or any customization (what we always have in every project!)?
NOTE: There is one product which spreads its wings over all the clouds; That's "Magellan AI & Analytics"! Formerly known as Information Hub (iHub)…Interesting!
📜 [OC] >> The unique value of OpenText's cloud partnerships
Starting quote of the PDF content: '90% of businesses plan on incorporating cloud in their strategic growth'. What are the benefits of OpenText cloud partners:
Agility; The addition of business value
Innovation; Applications + Platform + Services (a roadmap for the future!)
Cost savings; Cloud managed services by OpenText
Scale & Resilience; The cloud is endless (the world is a globe for scalability!)
Security & Compliance; Focus with zero trust; Proactive threat management, data security, compliance and high availability.

Google Cloud has Google Analytics for impactful data; Google Workspace for SMB/Enterprise Plus (your metadata/content); Google Apigee for Core Content Services (signature, search, workflow, lifecycle, xECM connection); OpenText Content platform lands on Google Cloud Platform.
AWS where FedRAMP compliance is key with AppWorks as a platform and xECM to connect it all together; Future apps are coming…
Azure places "Content in context" with business workspaces; Adds collaboration via O365 integrations; Exposes governance via retention and records management classifications; Archives content from everything to anything; Makes co-authoring possible via Teams or Office online editing (directly in content)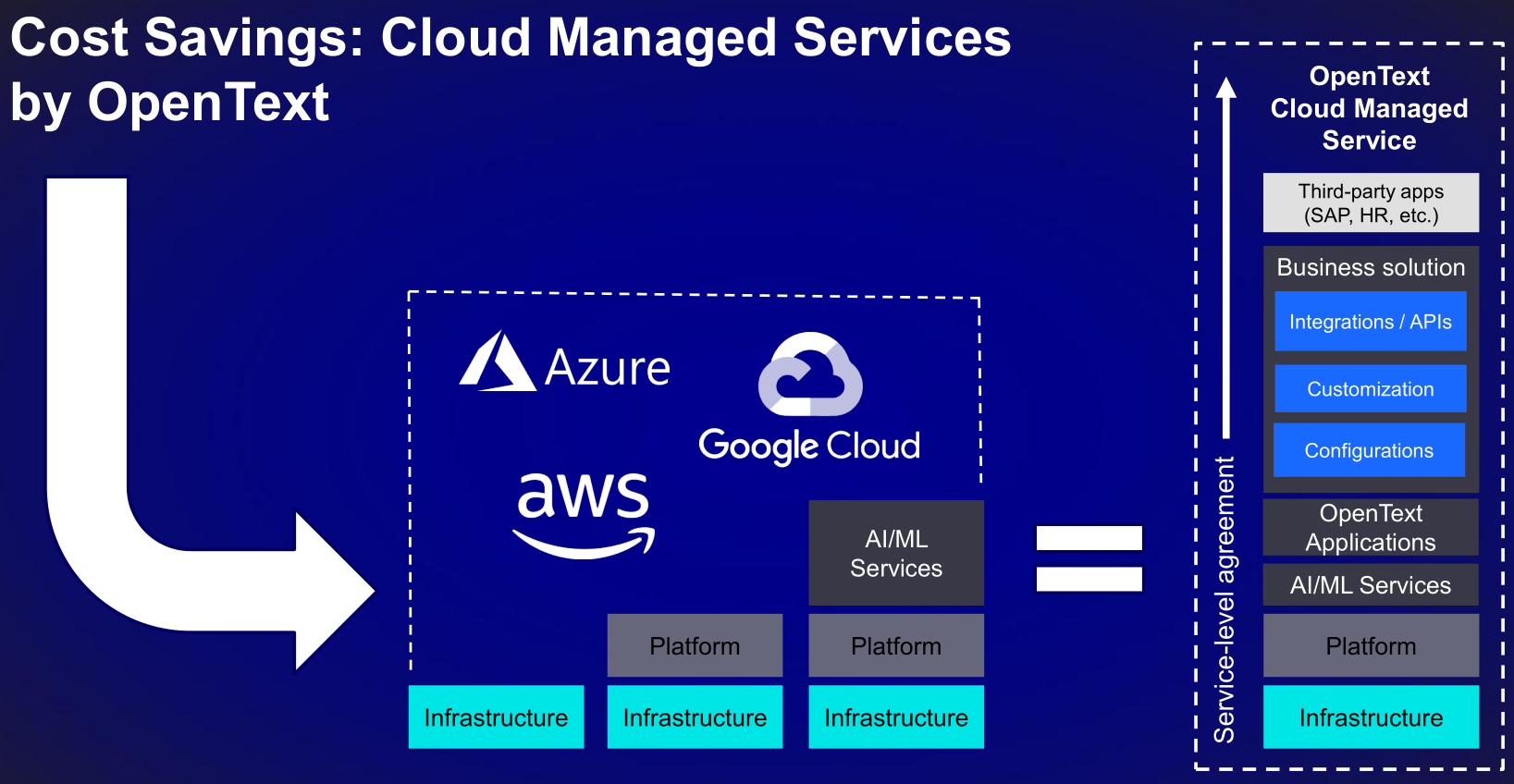 Deployment options for 'cloud managed services' (when you're currently at on-prem applications):
Migrate to modernize; Upgrade to OpenText CE + Cloud Managed Services (Documentum, xECM, InfoArchive, Archive Center)
Lift & Shift to IaaS; OT application + Cloud Managed Services (Teamsite, Exstream, OT Media Management, Intelligent Capture)
Future cloud editions and upgrades are under the flag of OpenText!
…
Cloud marketplaces (the transaction options for customers)
43% leverage committed cloud spend
42% accelerate time to value
36% simplify procurement
32% standardize contracts
32% fast access to tools
Commitments of the public cloud providers:

Private offers for complex marketplace transactions:
OpenText:

Private version of our offering
Negotiated pricing, bespoke configurations
Customer can utilize their own cloud

Customer:

Enterprise pricing from your provider
Specialized configurations and services
Simplify procurement and vendor management
Private offer scenarios:
New deployment; In the OT public cloud as managed service
Move to improve; Move existing OT deployment to the public cloud
Migrate to modernize; Move existing OT offering the public cloud
For all scenarios: Marketplace transaction enables using your cloud commit to fund.
…
All main products are already available on the three main public cloud providers; So, Documentum, xECM (incl. connectors), and AppWorks are platforms to run in the cloud. More products are in the list like Magellan, Exstream, OTMM, and TeamSite.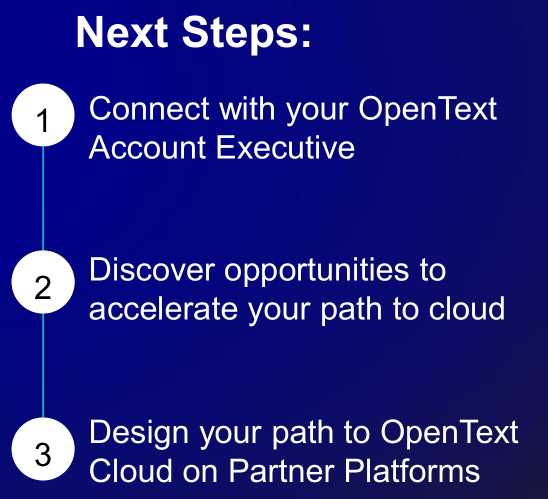 📜 [OC] >> Future-proof information management (IM) with OpenText cloud
A hard statement is the start of this piece of PDF content: 'The future of business is cloud, and cloud will separate the winners from the losers'. The cloud is not only a tech-thing…
It creates opportunities to:
Scale to grow
Integrate to connect
Sense to sustain
It's an enablement for:
Standardization
Operationalization
Automation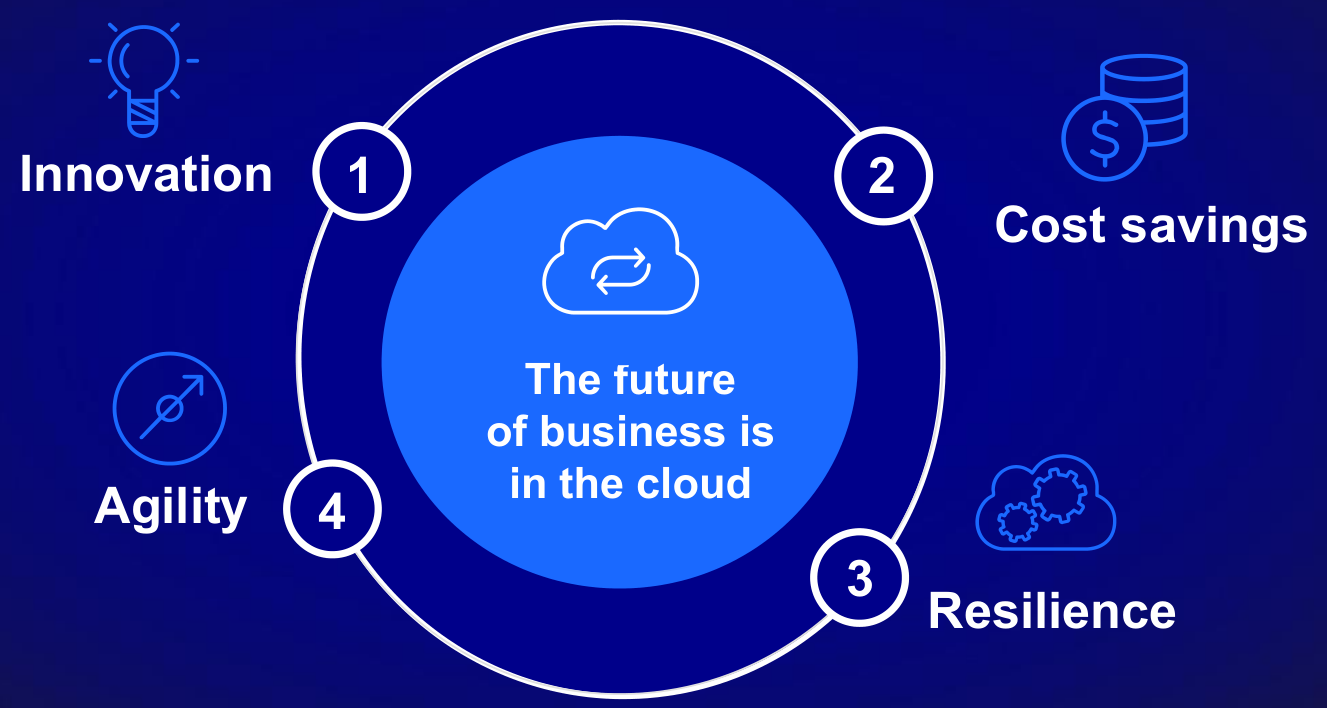 …
Top cloud challenges for all organizations:
Security (85%)
Lack of resources/expertise (83%)
Managing cloud spend (81%)
Governance (77%)
managing software licenses (76%)
Compliance (76%)
Central cloud team (73%)
Cloud migration (73%)
Managing multi-cloud (71%)
The 4 business challenges to face are:
Decreasing time to market
Doing more with less
Lacking the right expertise
Support remote work
The path on your journey to the cloud: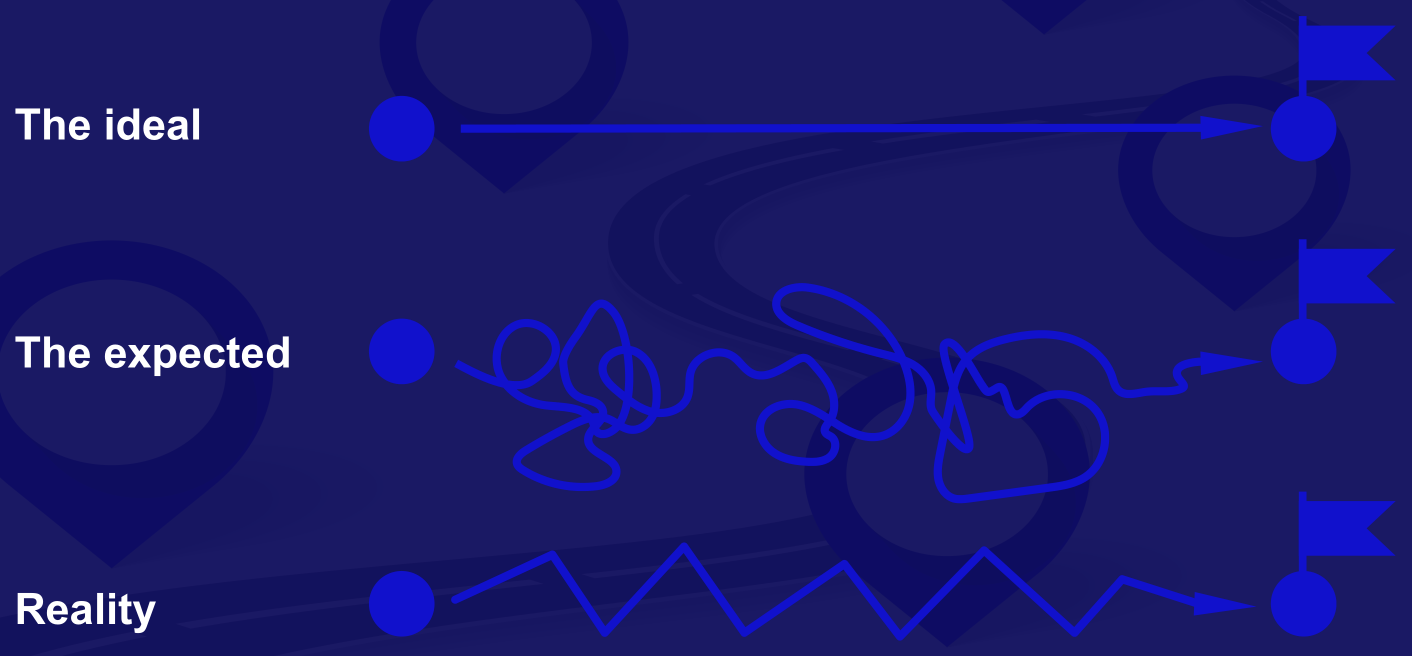 …
Off-cloud is the comfort choice where cloud native software designed to leverage the benefits of cloud, is deployed on premises. Private cloud is flexible where apps & IaaS run and are managed by OT experts and cloud partners. Public cloud is an ease choice where SaaS solutions are built for purpose & deployed quickly. Developer cloud is innovative with unique solutions built with consumable APIs.
What are my immediate needs for moving to the cloud? Faster time to value with fully manages solutions, single point of contact, robust security and guaranteed uptime & disaster recovery.
What role will cloud play in my long-term IM and IT strategy? Competitive advantages with lower risk, manage information sprawl, application extensibility, and cost savings.
It's time to think beyond left & shift, reducing costs, and increasing storage; Cloud provides tools and services for continuous business innovation at scale!
Goals and priorities from an OpenText standpoint: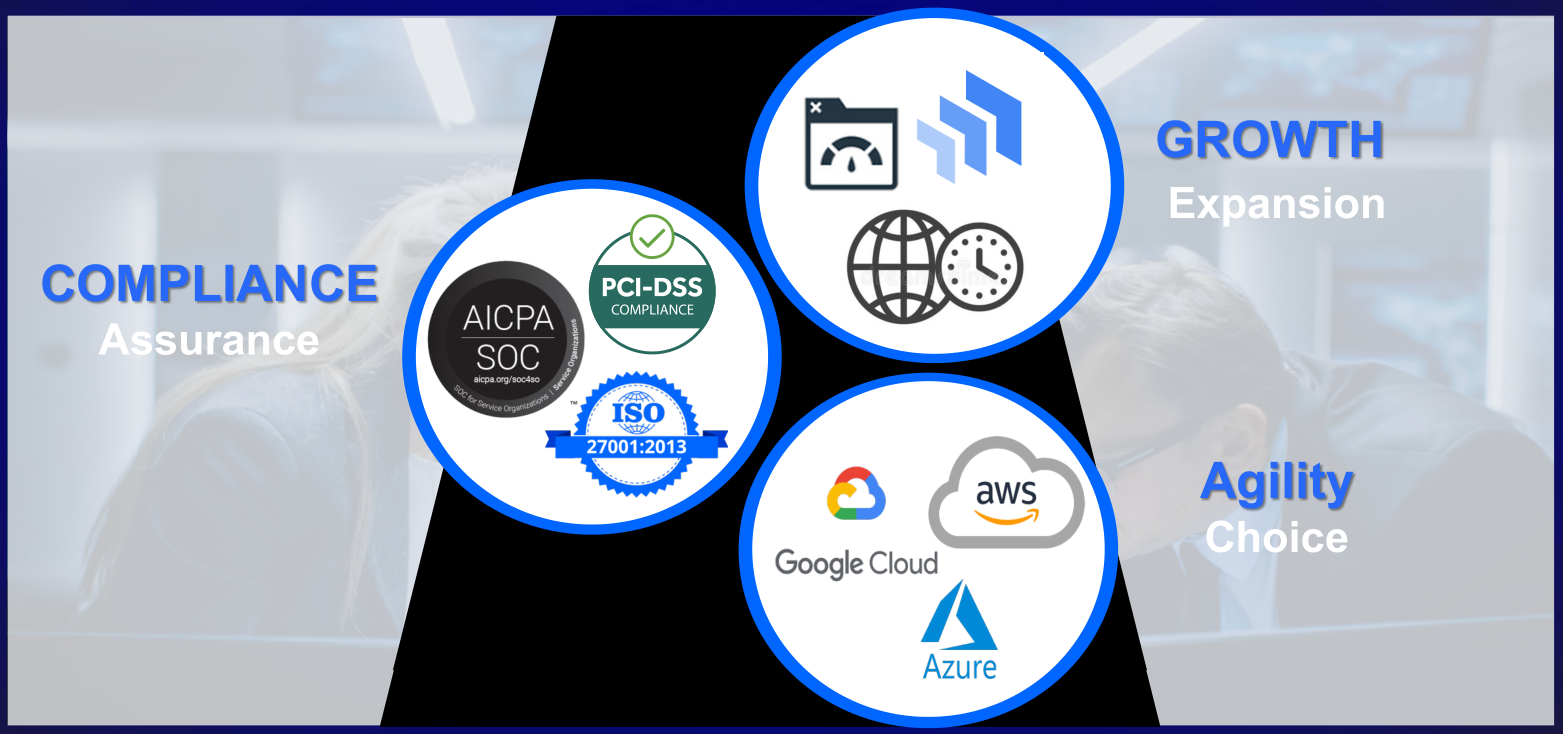 …
The roadmap look like this where OpenText is helping businesses realize their full cloud potential with tailored programs. They evaluate your current apps, infrastructure and processes; They provide a tailed cloud strategy that's scalable and agile; They implement, manage, and optimize your cloud solutions 24/7.

Why "The cloud" via OpenText? Best in class, Reduced risk, Extendable features & integrations, Innovation & agility, comprehensive SLA.
📜 [OC] >> What's new and what's next with AI & Analytics
It's a hype, and it's the future where content meets the 'Artificial Intelligence' and 'Machine Learning' context. Let's dive into an interesting update in this piece of PDF content.
OpenText™ Magellan™ Data Discovery
What is it? General-purpose analytics tool for structured data; This covers this full analytics lifecycle (data preparation, segmentation, exploration, discovery, and predictive analytics and ML); It has excellent performance on low-hardware requirements, large volumes with analytical columnar databases.
What's new?
Added 12 OOTB data sources in qLoader.
Read-only mode for FastDB.
Scikit-learn ML model evaluation.
Solution for "OpenText™ Magellan™ Risk Guard".
What's next in 22.4?
Enhanced solution for MRG with Extended ECM.
Solution for Salesforce.
Cartesian product statement.
Search columns by name in data tree.
OpenText™ Magellan™ Model Management
What is it? An application that allows production ready ML models, exposing the models to be consumed as a service through a ReST API; Models are stored as Docker containers on Kubernetes clusters.
What's new?
Capability to publish a ML model directly from API.
TensorFlow model's support.
Activity logging.
What's next in 22.4? New API for model consumption information.
OpenText™ Magellan™ Text Mining
What is it? A multilingual solution that extracts information from unstructured content for classification and identification; It does token extraction, text summarization, language detection, relation recognition, sentiment, and text classification.
What's new?
NLP models for sensitive information in French and German.
Improved UI and UX for text classification modeling.
Improved UI and UX for dictionary management.
Capability for scriptable connectivity for content repositories.
What's next in 22.4? New models and API profiles for Content Cloud use cases.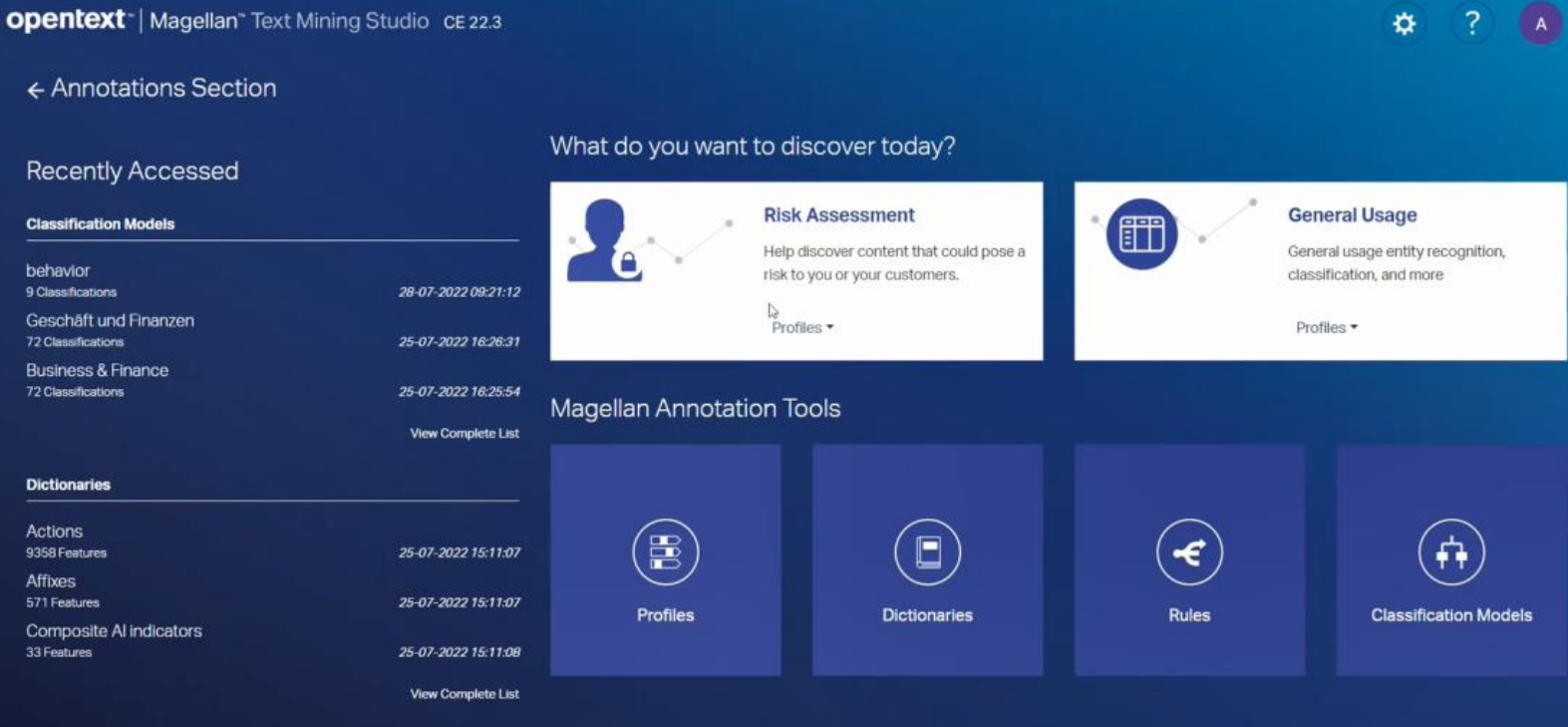 OpenText™ Magellan™ Risk Guard
What is it? A solution for content risk assessment that allows you to associate risk to content for information compliance and governance; Identification, analysis, assessment, and streamlined action.
What's new?
Data subject management.
Added embedded reporting capabilities.
SharePoint as a repository content.
Federation functionality for 'OpenText™ Magellan™ Text Mining'.
Customizable risk modelling.
What's next in 22.4?
Connectivity from Risk Guard UI to Atlassian repositories.
Improved models navigation in Risk Guard UI.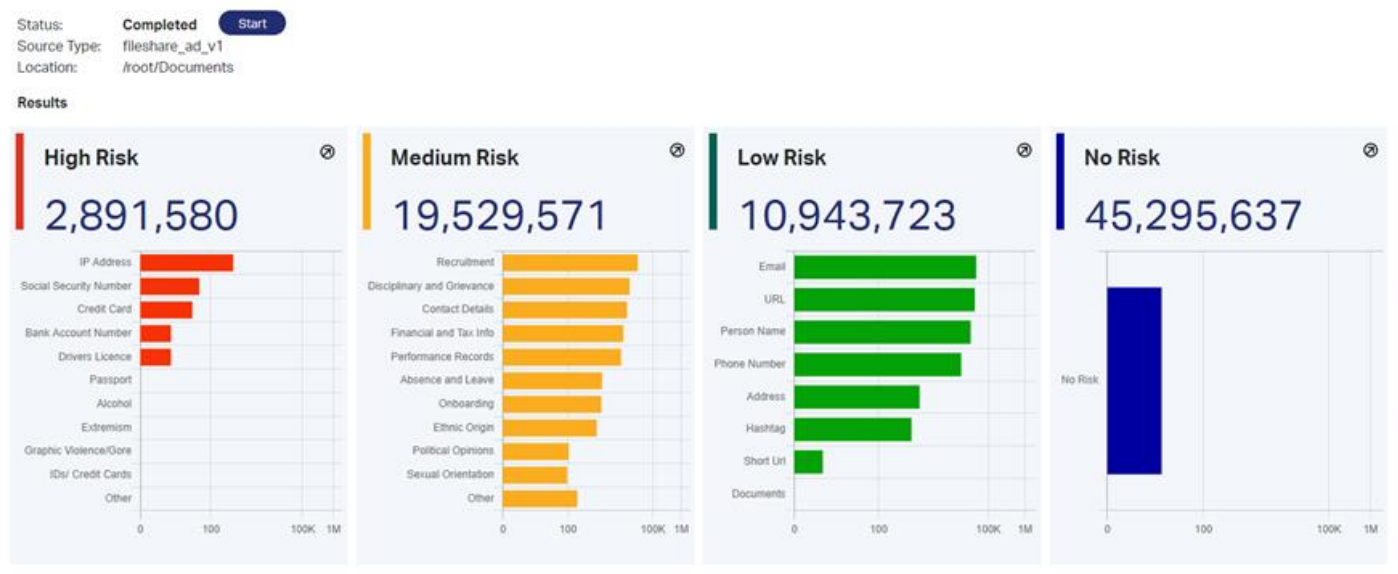 …
Strategy
Foundational effort to provide software as a service.
Project "Trellis" (Magellan™ products as a Service).
Project "Sybil" (API-first design in multi-tenant cloud service for Magellan™ BI & Analytics).
The Magellan stack is a great future product with enriched features but is not getting the exposure it needs in my opinion. I played with this kind of ML stuff in a weekend (Text mining with Apache Hadoop and Apache Spark). It's fun stuff, has a long learning curve, but will benefit you in the long-run when it comes to important decision-making tasks. Just try it out to experience the advantages.
---
Content Cloud (CC)
Buzzwords: "Modern work", "xECM (OTCS)", "O365 Integrations", "Documentum", "D2", "Content Connect", "Compliance", "Collaboration", "Core Content", "Capture", "InfoArchive"
This is the cloud where our content and metadata will be saved and connected together via integrations. Let's see what valuable content we can discover on this specific OpenText cloud.
📜 [CC] >> Content cloud innovations to master modern work
The PDF starts with a set of key challenges we face to move to the cloud and master the modern work:
Transformation
Attract talent
Shift to cloud
Competitiveness
Hybrid work
Zero trust
One big question we need to answer: How do we master the modern work?
Employee experiences
78% of employees feel IT-provided tech is too hard to use. Delight users, better collaboration, boost productivity, and maintain content integrity.
'Content services' make it possible to control content sprawl, access content in apps, increase collaboration, and automate manual tasks.
xECM Smart View gets enhancements with a modern look & feel with "beautiful" landing pages. Tailor pages meet business needs and personal preferences. We see powerful, configurable widgets and a notification center to keep user up to date with all the relevant information.
D2 Smart View enables an in-place document viewing experience where content and metadata is viewed side-by-side. Review and compare (text/graphics) is made more efficient.
D2 Mobile is the "on-the-go" experience where you can edit documents offline, do an e-signature on the fly, and has integrations available for xECM and core content.
Core Content gets new options to collaborate and co-author MS Office docs directly in the app. You don't have to leave core content to do your daily tasks which boost productivity and maintain content integrity.
MS Teams drives business collaboration with structured content through xECM and business workspaces. Content is seamlessly synchronized and enterprise security is applied OOTB.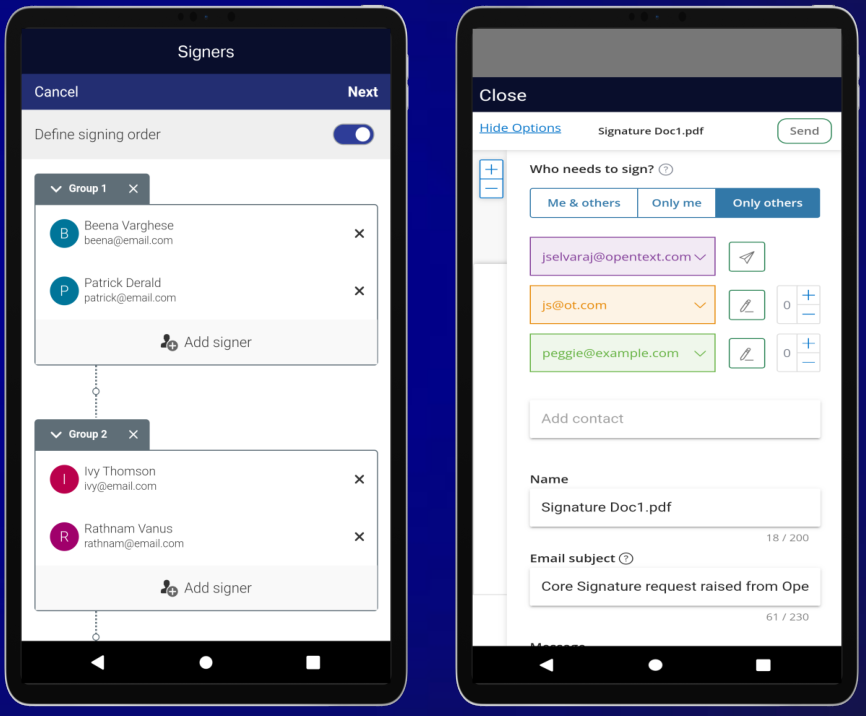 …
Operational efficiency
Workers use an average of 7.6 apps to accomplish their daily job!? Content in context, fuel business process, pre-configured solutions, and run anywhere.
'Content services' make it possible to connect to ERP and CRM, make turnkey business scenarios, has industry solutions, and can run anywhere.
Turnkey solutions: pre-configures solutions, updated every quarter with new features. Workspaces for teams, projects, agreements, assets, and real estate. Core Signature is integrated, you can generate documents, and next is sales and procurement.
xECM for government and AppWorks: the bridge between content and process. This enables case management for public sector and other use-cases. You get a "Universal" inbox for tasks, workflows, and assignments. End-users can even build their own processes. The platform makes it possible to quickly adapt to new business requirements!
Core Capture for Salesforce: Automates document capture, extract and validate data, create Salesforce object and user OCR with ML capabilities
…
Information protection
52% of the organization's data is unclassified and invisible! Automate classification, detect & act on sensitive information and protect content with zero-trust mindset.
'Safe. Private. Compliant.' where we go beyond records management, operate under "zero-trust", make Microsoft AIP integrations and empower AI content analysis.
Customer managed content encryption where the customers stay in control of the master key. Integrate your key with OpenText apps (Archive Center, DCTM, xECM). Secure data with (strong) encryption where you rotate keys regularly. Integrate key management with GCP, AWS, or Azure.
xECM and Azure information protection enables content protection inside and outside the organization. Prevent data leakage without disrupting business processes. Maintain secure access to content throughout its lifecycle.
Core Content with Risk Guard service is private and compliant where you can discover, classify and report PII (Personally Identifiable Information). AI leverages proactive data risk assessment, and you can scale to align with increasing compliance requirements.
📜 [CC] >> xECM roadmap: Drive information advantage with process drive content management
This 'snackable' PDF content part is all about xECM. This product gets bigger and bigger with lots of integration possibilities via the high valuable business workspace principles. We get a closer look at the strategy and the roadmap for xECM!
Extended ECM is modernized for the cloud…The biggest change in a decade! It is exposed via new (standard) X-Plans for the entire xECM family:
X1: Achieve compliant productivity; Ready-to-use business scenarios, MS Teams integration, automated security and governance, content management.
X2: Drive operational excellence; Deep integration to business apps (SAP, Salesforce), integrated document generation and premium intelligent viewing.
X3: Bridge enterprise boundaries; Intelligent document filing with 'Core Capture', securely share content with externals, secure business transactions with 'Core Signature'.
Cloud: Software as a Service (SaaS) offerings where 2 paths make it happen:
Custom path enables custom-built with a bespoke plan. OpenText operates (incl. the infrastructure) with negotiable contract terms (SLAs, sizing, upgrading) and an enhanced extensibility (on the X-Plans, custom code, and system access)
Standard path has pre-defines plans (X1, X2, X3). OpenText operates (incl. the infrastructure) with predefined contract terms and OOTB extensibility with business administration web-reports, certified solutions from partners and OpenText PS, integration workbench leveraging product APIs, and published APIs.
| xECM standard X-Plans | X1 | X2 | X3 |
| --- | --- | --- | --- |
| Document Management | ✔ | ✔ | ✔ |
| Business Workspaces | ✔ | ✔ | ✔ |
| Governance & Protection | ✔ | ✔ | ✔ |
| Workflow & Automation | ✔ | ✔ | ✔ |
| Business Process Library | ✔ | ✔ | ✔ |
| Extensibility and APIs | ✔ | ✔ | ✔ |
| Integration with MS365 | ✔ | ✔ | ✔ |
| Viewing & Transformation | ✔ (basic) | ✔ (premium) | ✔ (premium) |
| Document Generation | | ✔ | ✔ |
| Enterprise Apps integration | | ✔ | ✔ |
| e-Sig (Core Signature) | | | ✔ |
| External Collaboration (Core Share) | | | ✔ |
| Intelligent Filing (Core Capture) | | | ✔ |
Extension options:

Capacity extensions

Additional non-production instance; Augment for testing or training purposes
Additional document storage

Functional extensions

Add-on engineering; Capital project management
Add-on government; Serve complex process management or case management requirements

Metric extensions

Employee; HR use-case
External transactions; Portal use-case
…
License offerings
| xECM license Plans | X1 | X2 |
| --- | --- | --- |
| Document Management | ✔ | ✔ |
| Business Workspaces | ✔ | ✔ |
| Governance & Protection | ✔ | ✔ |
| Workflow & Automation | ✔ | ✔ |
| Business Process Library | ✔ | ✔ |
| Extensibility and APIs | ✔ | ✔ |
| Integration with MS365 | ✔ (without Office Online) | ✔ (without Office Online) |
| Viewing & Transformation | ✔ (basic) | ✔ (premium) |
| Document Generation | | ✔ |
| Enterprise Apps integration | | ✔ (without Salesforce) |
'X3' in this table is replaced with a 'Cloud service extensions' license! This covers the usage of e-Sig (Core Signature), External Collaboration (Core Share) and Intelligent Filing (Core Capture). It enables also 'Office Online' and 'Salesforce' as a service!
…
X-Plans are available with xECM Cloud Edition 22.4; Existing on-prem customers can choose whether they move to X-Plans. Attractive on-prem upgrade offerings are available to make to move. Contact your sales representative for more information!
…
X1 capabilities
Integration with MS365 for a seamless collaboration with MS Teams. This includes structured content management to Teams, xECM content synchronization and members with MS Teams, create & retire teams in lock-step with business workspaces, and includes enterprise security and governance.
xECM Smart View enhances a modern look & feel with landing page layouts, shortcut background images to visualize a domain, comprehensive support for generations (link to document version), 'My reserved items' widget to simplify collaborating with docs, navigate along interactive charts, 'Custom view search' widget (for mobile), and an administrative content manager role.
xECM smart document types includes defining a document type (work permit, driver's license), smart documents types control its behavior or required activities, upload documents with preview, enter metadata, and file/move in the correct location. It also includes validity checks of document on outdated information and a completeness check to signal missing documents.
Notification Center informs the user. This includes changes in business workspaces, bell icon in side panel, notified by mail (daily, weekly digest), customize mail to your corporate branding.
Business process library to transform to business scenarios. Available management solutions for 'Assets', 'Contracts', 'Projects', 'Real Estate', 'Teams/Collaboration'. 'Sales' and 'Procurement' are next on that list!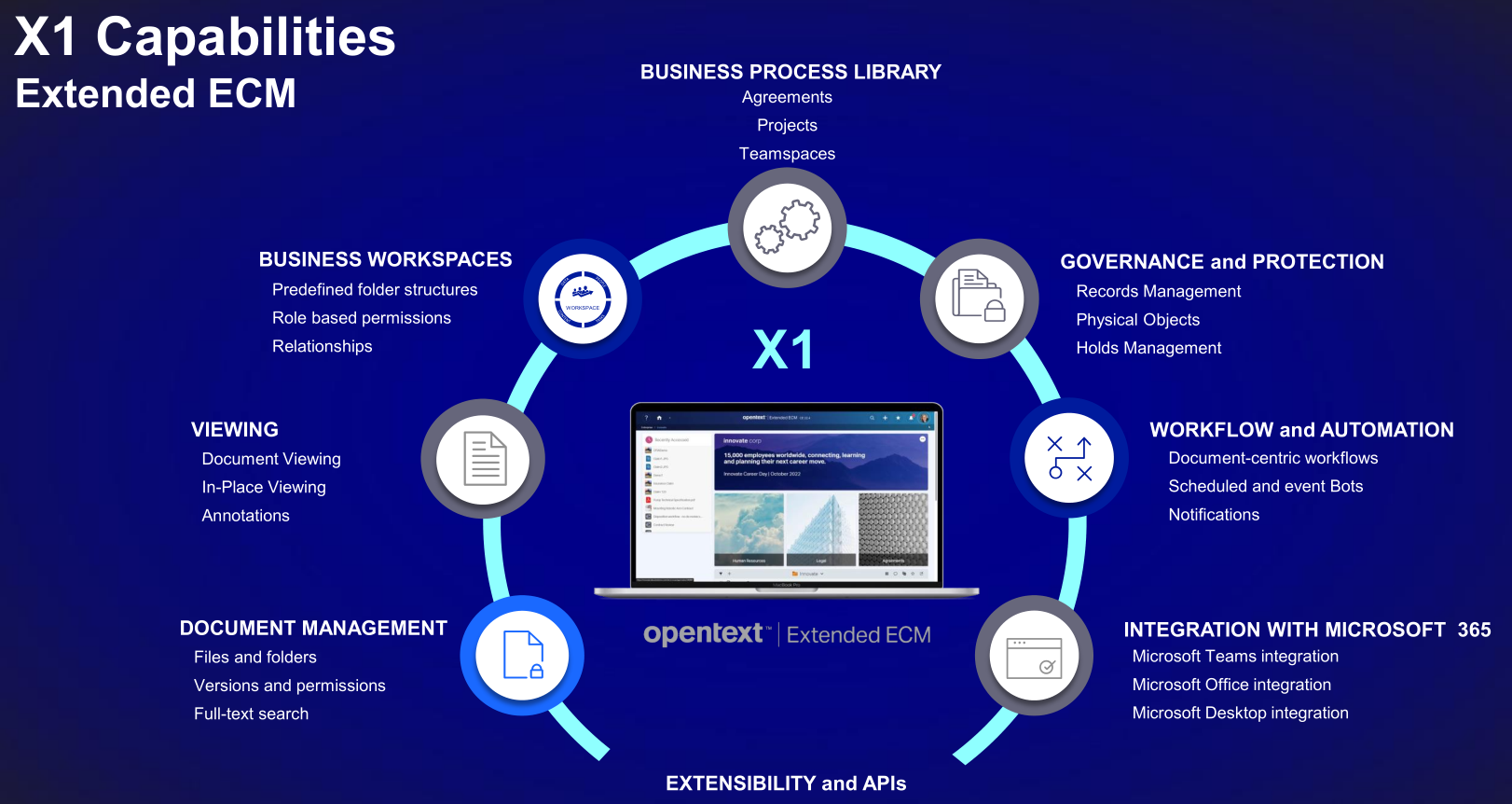 X2 capabilities (on top of X1)
Document generation maximizes efficiency with creation of compliant documents. Many processes require the creation of document. It saves time and improves quality with embedded document generation. You can set up templates and populate documents with business workspace attributes. Automate document creation based on events or metadata changes. Enable end-user personalization with rule-based guided creation.
Intelligent Viewing (premium; full feature set) to secure content with banners and watermarks. Protect sensitive content and secrets with redaction capabilities. Convert document to PDF and extract valuable information from images with OCR. Includes Multi-file view for comparison and view technical drawings (AutoCAD).
Integrate into SAP solutions brings business workspaces into SAP S/4HANA end-users. Keep information automatically in sync with SAP business objects & SAP document types. OOTB UI integration on all devices (incl. mobile). Certified for "SAP S/4HANA 2022".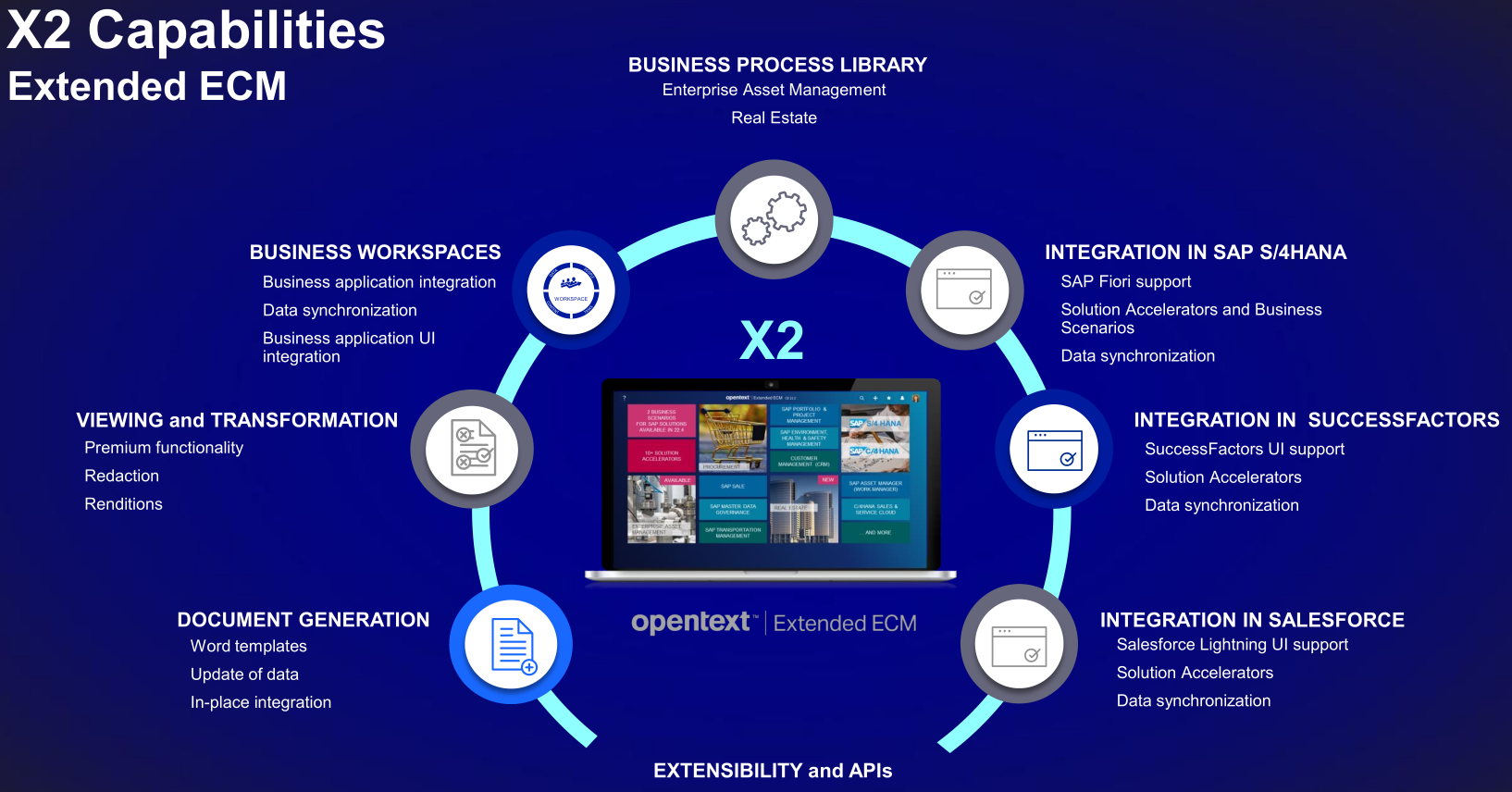 X3 capabilities (on top of X2) with add-ons for industries!
Intelligent Filing to maximize efficiency with advanced recognition capabilities. This includes efficiently file document to increase user productivity, Drag & Drop documents and let 'Core Capture' recognize relative information, and provide information governance through inheritance on metadata, permissions and security.
Add-on Government to enable case management for local and federal government. This includes personal and group inboxes, a single point of access to complete information in a file plan, dynamic workflow for approval and acknowledgement on content in collaboration with users. This is also where xECM meets the power of AppWorks! 🎉
Add-on Engineering to enable asset information management for energy and engineering industries. This includes project control and work processes across the engineering lifecycle, 'Supplier Exchange' to collaborate with third parties, automate jobs with 'Distribute Matrices' and 'State Flow'. It also includes automatic check in/out and synchronize changes with 'Engineering Connect'.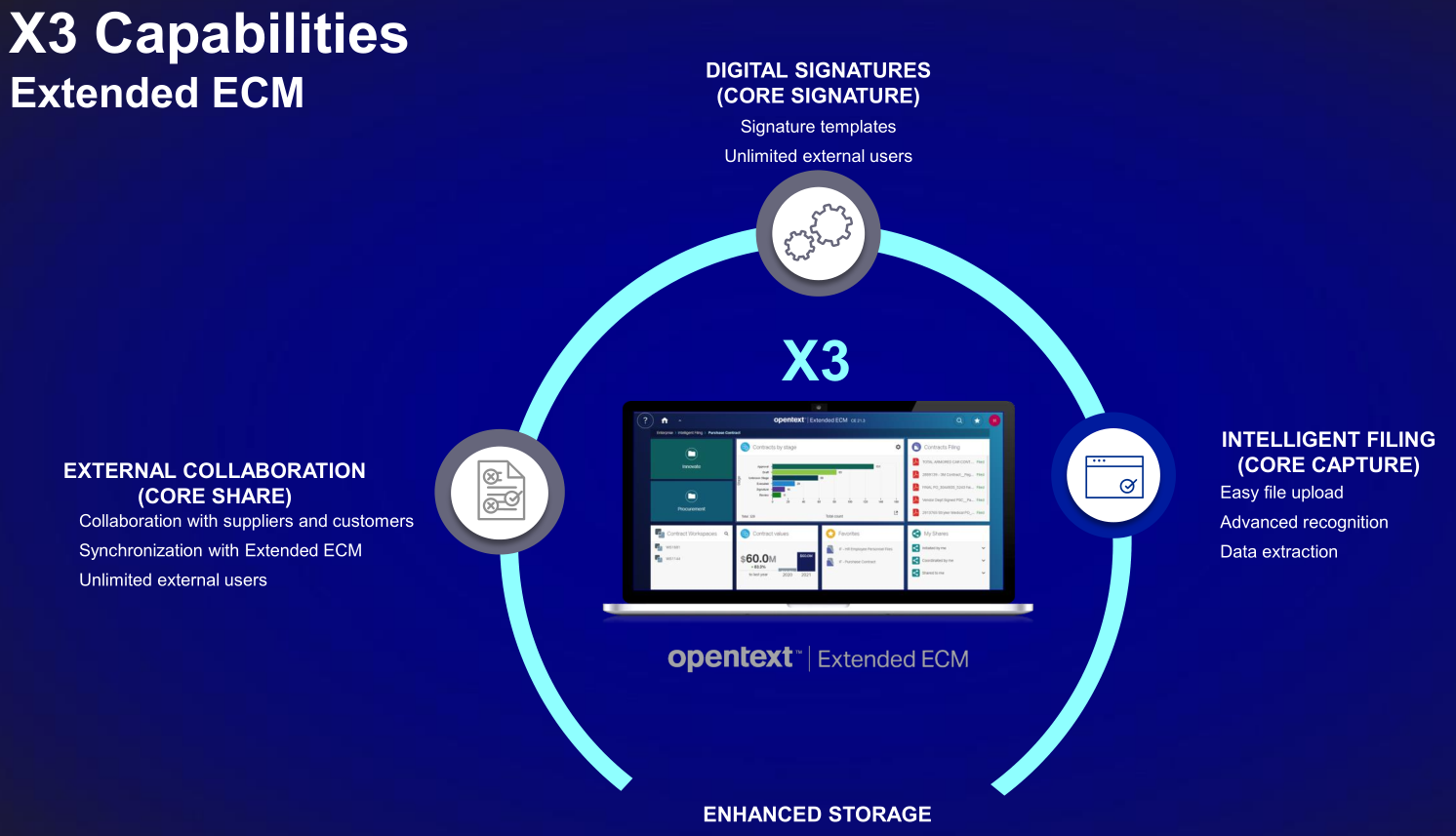 📜 [CC] >> What's new and what's next for "OT Documentum"
The longest PDF (45 slides) on my "be digital" experience…Let's crawl through it and pick the fruits that matter. From experience, I know there is always repeating information which we can skip.
That's what I say…We go all the way back to 2007!! in the first slide…O-boy…Those good old days! The moment where my career started (With Webtop 5.1 and WebPublisher). I leave the rest to your own imagination; The only BIG missing piece in the list of Documentum related history is xCP!?
Where do we go from here? Integration, integrations! With 'MS365', 'SAP', 'Salesforce', but also 'AppWorks', 'Intelligent Capture', 'Magellan BI', 'InfoArchive', 'Core Apps'; Also, solutions build in D2 get the attention ('Life Sciences' and 'Asset Operations').
…
Recent innovations in 2022
Here we find the operational customization of OT containers. We can download DCTM images from OpenText artifactory (Docker registry!), sync HELM values, run HELM update, init container with applicable customer changes (So, we don't package a composer project to a DAR file, but deliver a deployable docker pre-defined image!), and verify deployment via Kubectl and functional test…As I always say; It's a long and hard road, but it looks like we're getting there. Ever placed your name on a JIRA-ticket like this: As an administrator, I want to deploy the solution via Docker containers so that I can do CD/CI…Well, you know what I mean! I totally get it, but it's definitely a project on itself and not a "we'll do it in between"-party.
…but we digress…As always! 😉
We got a modernized search (phase II) with faster indexing, richer search features like type-ahead and suggestions. Search in fault-tolerant, HA, distributed with central administration. It's also working for D2…How kind!
System health dashboard is improved with activity trends, common maintenance issues, resource usage, and available via DA.
The protection of DCTM never stops! Continued security enhancements with securely migrate encrypted content, complexity rules for passwords, FIPS 140-2 recertification, and TLS protected SMTP email connections…right!? As long as it still works! YOLO!
Workflow unification…What? 🤣 Yes, just enhancements for the new workflow designer; We get a transition tab and a modern interfaced expression editor.
Increase user productivity with Zip & Download!? Does it increase? I get it, but on the other end; OpenText is broadly communicating to keeping content save, secure, and in context!?
The Smart View SDK (phase I) to extend D2 with functionalities. It's based on D2-ReST, including both UI and non-UI extension abilities. D2 classic customizations can be easily upgraded. 🙈
xDB is replaced with Lucene/PostgreSQL and supports certificate-based authentication.
The Documentum 'Life Sciences' solution' (based on D2); This is DCTM for eTMF, R&D, Submission storage, and Quality & Manufacturing. The solution gets simplified administration with OTDS/SAML authentication, improved upgrade experience (with toolkit), 'Identification of Medicinal Products' 2.x readiness, securing prints with 'Follow-me' print, and MHRA compliance.
…
Documentum 'Asset Operations' (based on D2); A solution for transmittals, site & facility management, and project specific documentation. It empowers engineers to collaborate and contribute from the field (from their mobile!) and allows document controllers/engineers to directly access SAP Plant Maintenance data.
Recent integrations in 2022
Extended ECM for Documentum where we use the content (search, share, annotate, collaborate, archive) and manage the content (capture, metadata, perms, version, transform, dispose).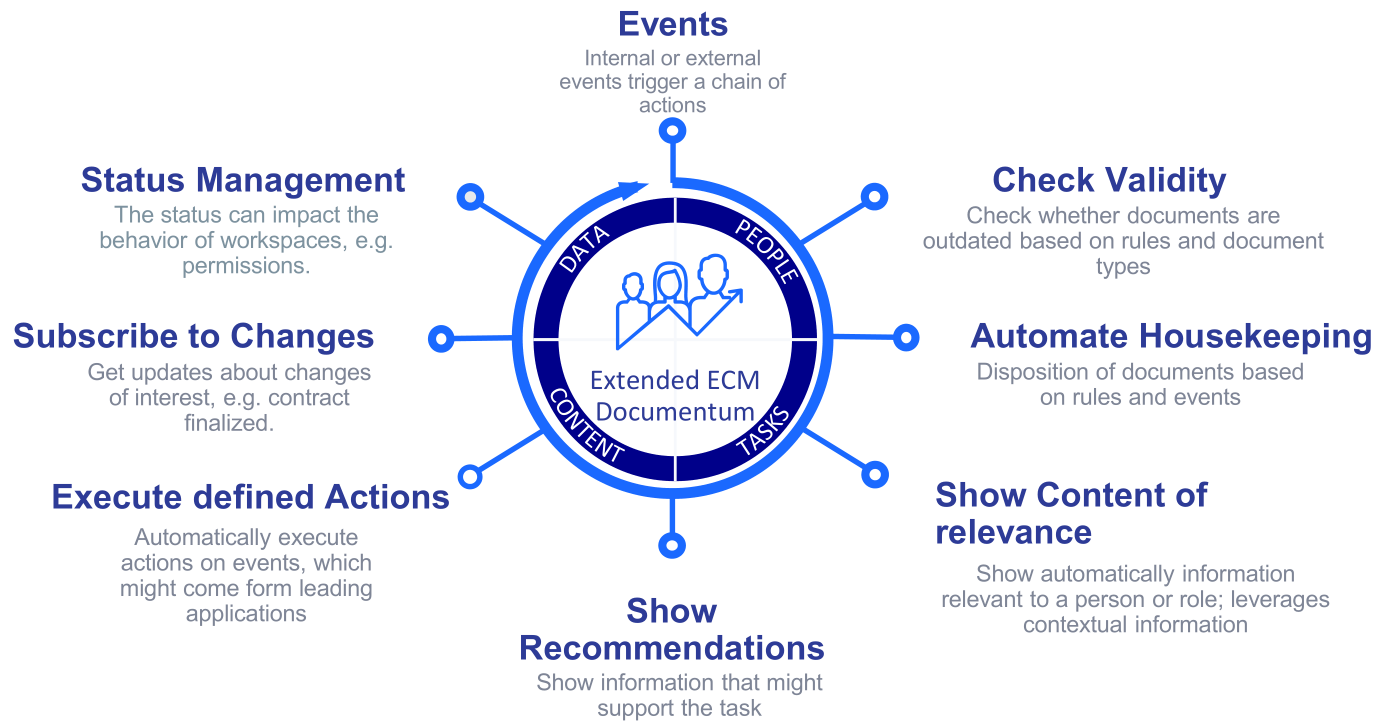 xECM makes it possible to integrate with 'Salesforce', 'SAP', 'MS Teams'; There is more to come with the power of business workspaces.
Intelligent viewing is the cloud-first D2 viewer which will replace Brava!. The free version already exceeds the free functions of Brava!. It's all based on microservices and is container-ready. We tried IV out already in this post!
D2 Smart View integrates with OT 'Core Signature'. This enables D2 workflow to send out an e-Sig request and returns a signed contract. Reporting/status check is included.
Content upload through 'Core Content' with support for…"Traits"…Aha, where did we hear this term again!? Correct, "traits" are also used in the Extension Pack plugin for VS-Code to built and call the almighty developer service APIs!
"Traits" = Grouping of properties (like an approval step)
…
Upcoming innovations (vision and strategy)
Surface DCTM "Content in Context" with MS Office integrations. Work with DCTM data directly from MS Office apps. Seamless checkout/in content in Office and create documents from DCTM templates. Save or attach Outlook emails and Documentum. 'MS Teams' allow tabs that correspond to locations in DCTM. There is a native integrations with collaboration services.

O365 microservice structure (for content collaboration) based on Web-application Open Platform Interface protocol with a mapping (SPI) layer with app connectors to DCTM/integrated UIs.
Smart View SDK (phase II) which enriches the dev experience with custom dialog plugins from D2 classic to work in D2 Smart View. Build custom dialogs in D2-Config and extend existing functionality.
The future for the new Documentum workflow will look like this: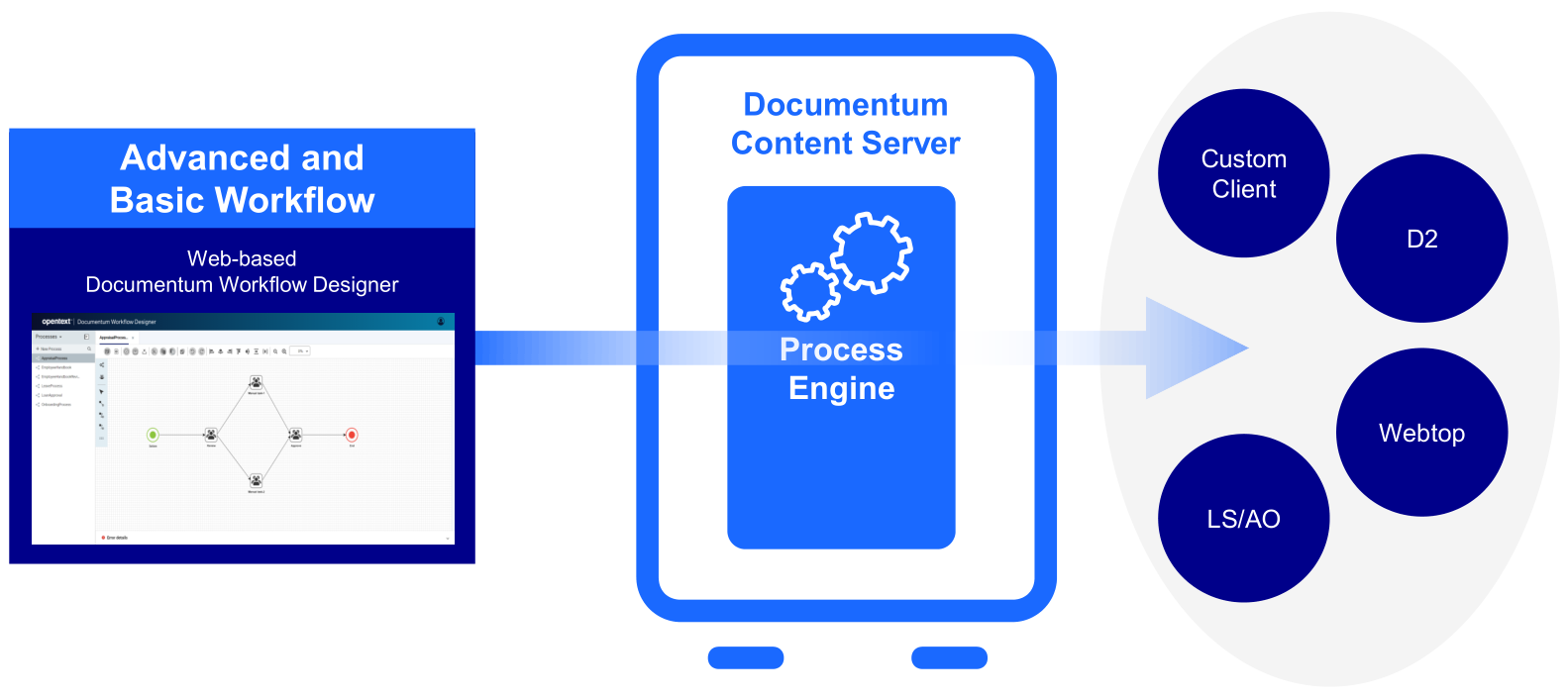 An interesting image as the "advanced-windows-based" desktop process designer (aka. xCP Designer) is moved out of scope! Also, xCP as end-client is removed from this image!? What is happening here…Should xCP customers "Lift & Shift to IaaS"? Comment me please…
📜 [CC] >> What's new and what's next for "OT Documentum D2"
Another 44 slide-desk PDF! 😅 Time to submerge ourselves on D2 features…We start with an overview of the D2 product…
D2 Smart view; The advanced, configurable content-centric client accelerating the adoption of ECM apps. It has a personalized UX, automatic document control and powerful configuration eliminating the need for custom code (when you keep your requirement within the potential of the product!)

The improved UX improves the adoption of touch-friendly, responsive design. It maximized productivity using inline forms, flows, and activity feeds. Progressive disclosure to only show relevant content in the correct moment in time to the end-users. Landing pages, actionable tiles, and widgets make it a personalized experience for the end-user.
Working with documents enables repository browsing, auto-numbering & auto-naming, automatic folder creation, configurable property screens, creation matrix, free/premium viewer, automatic workflow & lifecycles.
Working with searches enables advanced search, query builder, saved search, faceted search, full text searching, query box, asynchronous search.
Working with controlled documents enables document naming & numbering, lifecycle & workflows, audit trails, security & inheritance, property inheritance, virtual document, and zip & download.
Working with workflows enables a modern web-based workflow designer, configurable entry conditions, configurable tasks, integration with lifecycles, support for external tasks, BPM 2.0 process engine supported, limited support for advanced workflows (are we talking about the always under discussion "process variables" feature of good old "xCP process builder"?)
…
Recent innovations in DCTM D2
"Holistic" integration with 'OT Core Signature' for D2 Smart Vie and D2 Mobile. It lets you initiate an e-Sig request from D2 workflows and retrieving a signed PDF.
Workflows OOTB with DCTM supporting BPM 2.0 process engine. Automatic migration from the good old workflow manager tool with a clean path upgrade to D2 Smart View for customers.
Reporting for workflows allows users/supervisors to manage their flows. 'My workflow' tiles for users on landing pages. Workflow search capabilities on state, performer, and dates.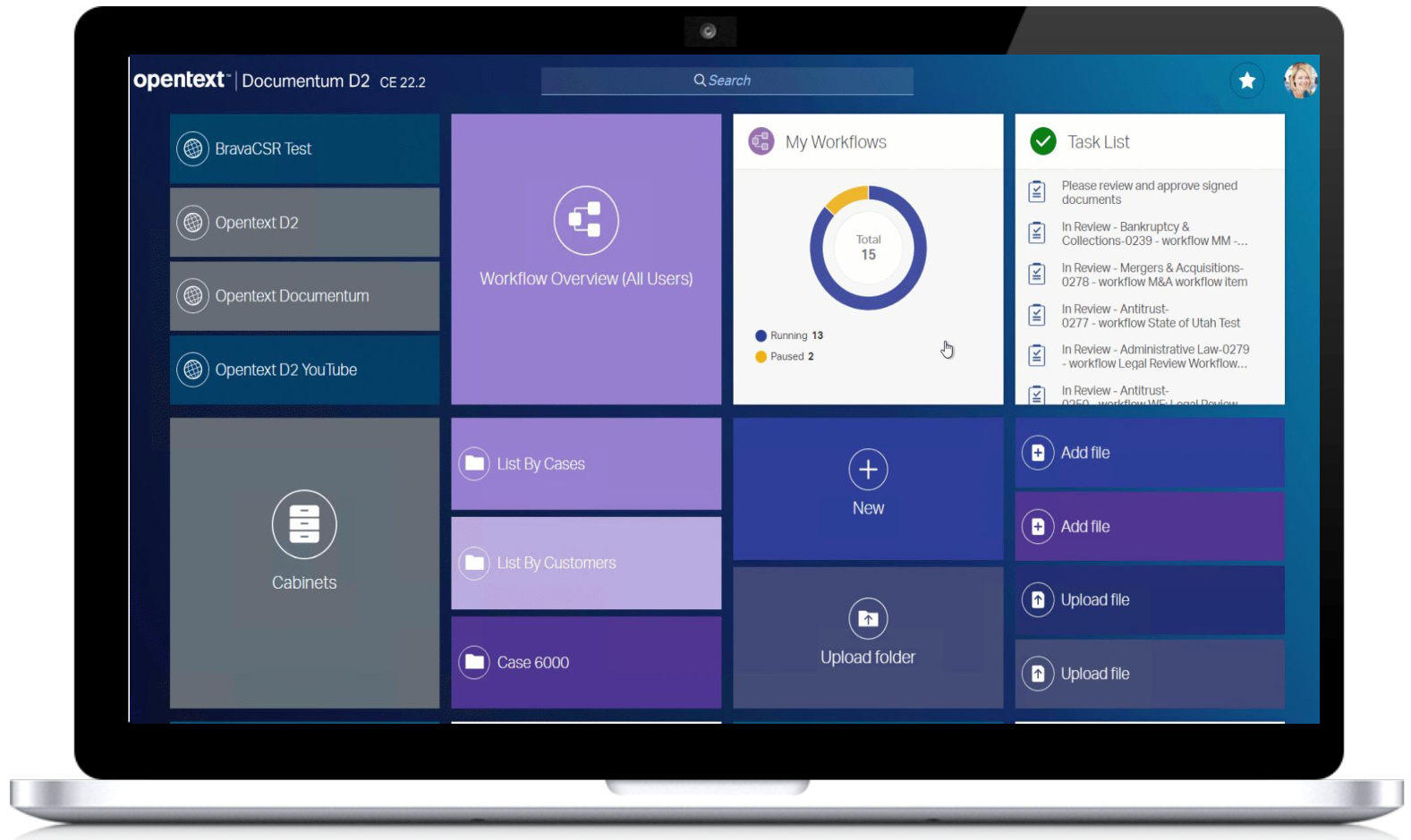 Mass updates enables multi-selection on document and update properties faster. This includes folders and virtual document.
Update document lifecycles allows user to apply lifecycle changes on document and progress through the defined states (also on multiple documents in one go!).
Intelligent Viewing introduces the 'cloud-first' viewing technology for all deployments. It provides a 365-degree view on properties and content with easy review, compare and annotation features.
D2 Mobile is the 'On-the-go' experience! It enables connectivity everywhere with QR-code scanning, manage lifecycles, e-Sig, and editing files while offline.
An easier life for admin with DCTM D2 cloud on single HELM charts for fast deployment and prerequisite DCTM containers. This reduces barriers for cloud adoption.
…
What's Next in Documentum D2 22.4
Zip & Download increases productivity (what about security and keeping it in context?). Audit and visual manifest available with search/navigate features to build a temporary collection/set of document/folders to download.
Advanced Search increases search efficiency and flexibility with saved searches. The query builder provides greater flexibility with a modern search interface.
D2 Smart View SDK to extend D2 Smart View based on D2-ReST. There is embedded documentation to call the D2SV runtime API (D2FS) to customize commands, landing page widgets, and shortcuts. You can even execute D2FS methods and build your own ReST end-points.
D2 Mobile with support for multipage scanning and directly uploading it to a Documentum repository.
D2 Cloud pre-process container & cloud deployments with extended customized containers. So, build a containers including your DAR files (we see principle also for the AppWorks platform!).
DAR = Documentum ARchive extraction from a 'Composer' project where you create Documentum artifacts deliverables.
…
The future direction of D2
Office 365 inline editing (MS Office integration) to view, edit and collaborate directly in D2 with O365 online! Seamless checkout/in, document creation in O365 and save to DCTM. Technique is the WOPI protocol.
D2 Smart View SDK (phase II) to enrich the developer experience to define layout extension and override OOTB Smart View components, logic, events, and interactions.
Enable power user to view and edit permissions. Directly in runtime.
Workflow delegation to send a task to a colleague when out-of-office. Specify start/end date and recall un-acquired tasks when back from vacation. Available on D2 mobile too!
D2 Cloud; scaling Kubernetes pods lower/higher on resource usage. Better performance in peak moments. Generate custom HELM charts based on performance specifications. Fast startup and recovery for individual pods. Automate scan and deployment of customer configs/customizations.
📜 [CC] >> What's new in SaaS content management solution "OT Core Content"
Everything nowadays is available "as a Service"! So, why not adding "Software" to the list? Well, this PDF immerses us into the OT Core Content SaaS solution. Your next generation content services platform! This 'smells' like the "Content Storage Service" of the developer cloud (OT2), but it's different and has industry-leading content management capabilities purpose-built to maximize employee productivity by aligning content to business needs. So, your online repository with a simple to use pre-configured UI which you can configure/extend with extra business requirements (like your own types/properties and simple lifecycle/workflow capabilities). To me this falls exactly between OT2 and an on-prem platform like AppWorks with OTCS or Documentum with D2…Let's see what we can find in this PDF slide-deck!
The first slides directly give me more "context". Core Content calls eventually OT2 in the background! Aha, now I understand why OpenText communicates they are the biggest consumer on their own developer cloud…🤔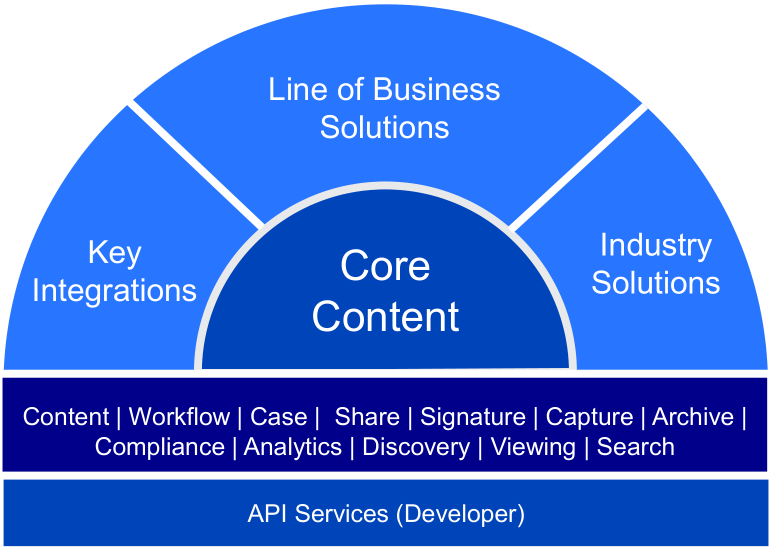 This is the content strategy to place 'content in context':
Repository integration; Create documents in leading apps transferred into an ECM system automagically.
Data integration; Relevant data for BOs is automatically replicated to ECM workspaces.
UI integration; user can interact directly with content and ECM capabilities with leading apps.
Roles & Rights integration; ECM system leverages the role and permission definition for the leading apps.
Event integration; As the leading apps create/updates BOs, ECM system is notified
Make business content findable, usable and compliant!
…
Key capabilities:
Content management: Files and folders, versions, permissions, full-text search, viewer, and external sharing.
Configurable UIs: Landing pages by role, localization in 6 languages and counting, custom branding.
Workspaces: Predefined folder structures, role-based permissions, and relationships.
Integrations: S/4HANA public cloud, Salesforce, MS 365, Signature, Capture, Case Management, and more to come…
Records management: Retention management and governance dashboards.
Workflows: Automation flows and approvals, my tasks & my workflow widgets, and signature.
Administration: Business not IT! 🙈
….
What's new in 'Core Content'?
Core Content Mobile; Compelling mobile app for iOS, browse, retrieve and create content on your mobile. 22.4 processes Core Content tasks on your mobile iOS device. Android get a 1st version.
Collaborate and co-author; Enable users to view, edit, and co-author docs directly from Core Content. Improve user satisfaction and minimize the need to leave Core Content to modify docs. Allow user to work how they want while securing company IP.
Private sharing; Collaboration with internal and external users. Share private links to file or folder. Grant permissions to view, download or edit. Private share links are accessed via user-email and generated-password combinations.
Workflow Enhancements; Reminder and email notifications for no-code flows. Define your reminder and email notification based on date attributes of a document. Get automatic email notification within your contract review and renewal process.
---
Business network cloud (BNc)
Buzzwords: "Adaptive", "Sustainable", "Connect everything to anything", "Active Access", "Supply-chain", "Data-driven", "Scalability", "Trading grid", "Lens"
A cloud not triggering my direct attention. I don't know why? Looks like the products promoted in this cloud are not in direct relation with my type of content management mindset. This cloud is more about big data, getting the correct information in the correct place and zooming into it. My focus on content is more on the processing side of things, delivering it at the correct location (with the correct security), and building a great user experience around it. So, I skip this cloud as my focus of interest is on the other clouds.
---
Experience Cloud (EC)
Buzzwords: "Personalize", "Vision", "Innovation", "Omnichannel", "CCaaS", "Media management", "Exstream", "Core"
The cloud where "innovation" finds its way…Well, who does not want to innovate? Let's see what the future of modern experiences will look like in this cloud solution of OpenText.
📜 [EC] >> Vision / Innovation and roadmap - The future of modern experiences
The slide deck starts in greatness: 'Modernizing vs. innovating the customer experience'…Looks like this is key for a bright and happy customer! What are the bumps in the road for transforming customer experience (CX):
Depts/LoBs with different priorities
Siloed data (and content)
Too many CX tools
Too many ear-term priorities
Legacy infrastructure does not support digital enterprise
Lack skills and people resources to improve
…
What drives the customer experience value:
Customer intimacy; Understand the customer
Relevancy; Stand out in the digital overload
Intelligence; Eliminate friction and optimize the journey
Consistency; Acquisition-to-retention over all channels
Efficiency; Reduce cost and improve operations
Responsiveness; Reduce latency and lost time (event-driven)

Sample customer journey: Awareness -> Consideration -> Acquisition -> Service -> Loyalty
This journey involves: Teams, Tasks, and tools to work together (better!)
Journey managers need all capabilities brought together:

Touch-points: advertising, social, web, mail, sms, video, displays, chat bots
Business tools: authoring and management UX
Applications: Comms, Web/Mobile, Media, Data, Messages, Insights
Shared components: Foundation with shared services that create efficiency and automation
Infrastructure: OpenText cloud platform or Off-Cloud
The composable platform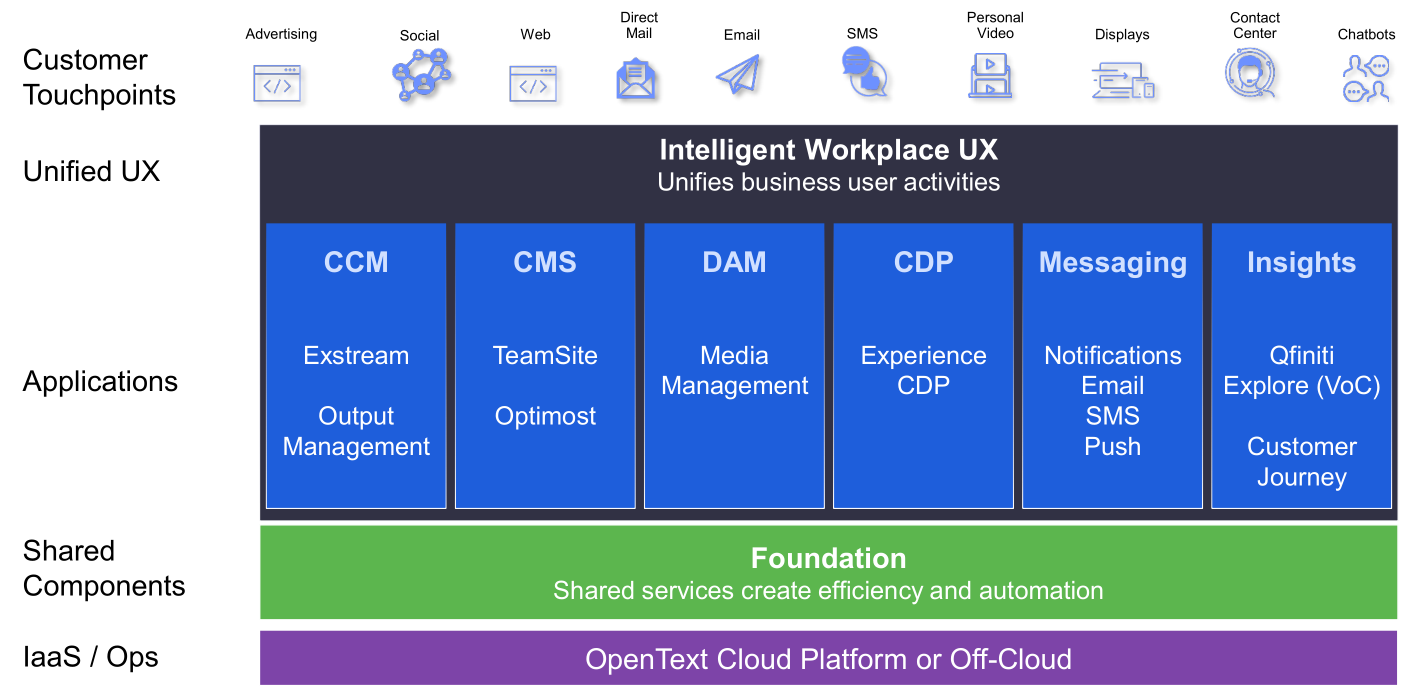 …
Roadmap drivers for this cloud are:
Intelligent workplace
Leading capabilities
Composable hybrid cloud
Data & AI/ML
1




2




3




4




5




Digital experiences and customer choices. 




    Engage customers based on preferred choices, 




    respect privacy and comply with regulations, 




    improve communication value for customers, 




    and encourage opt-in to increase engagements.



'TeamSite CMS' roadmap: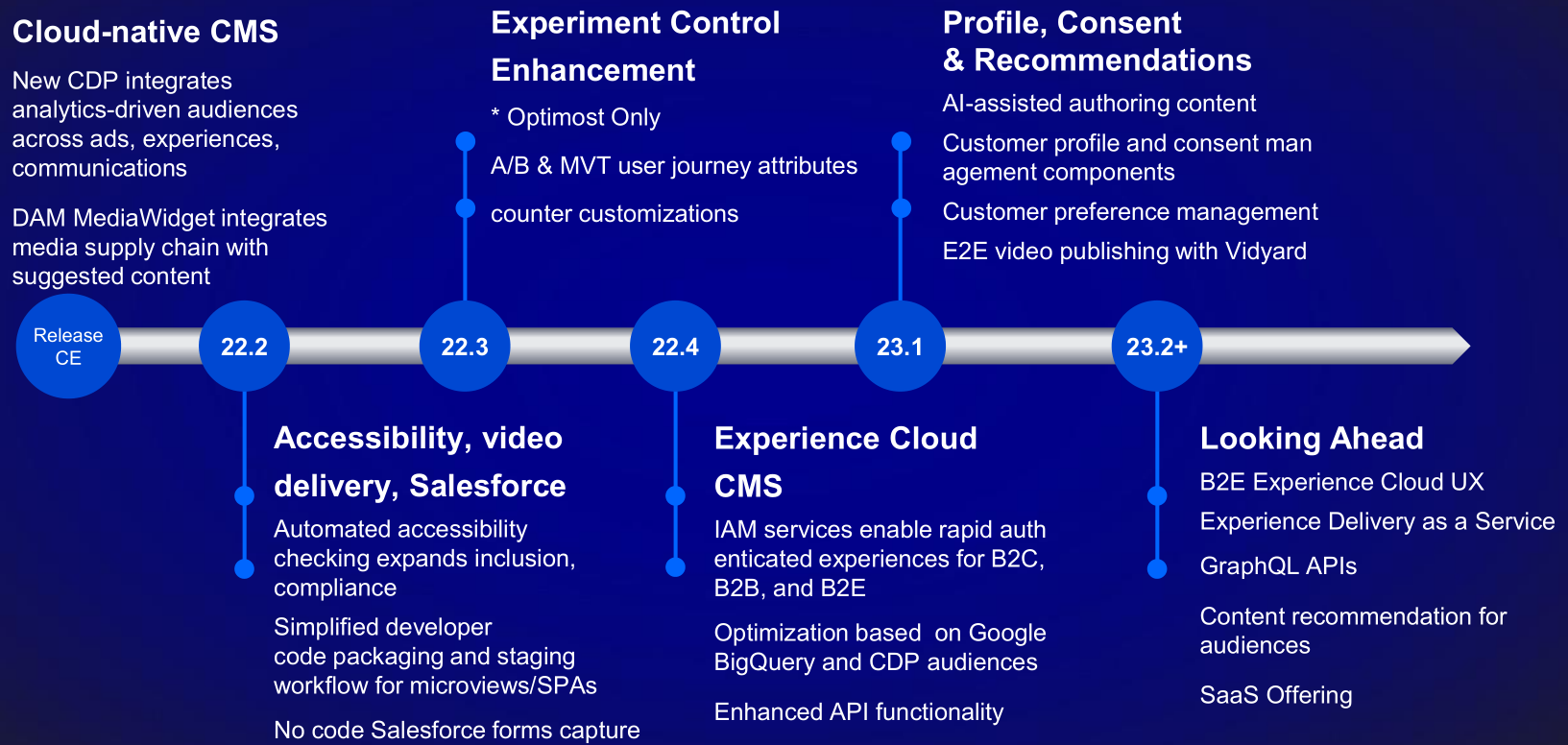 'Media Management' roadmap: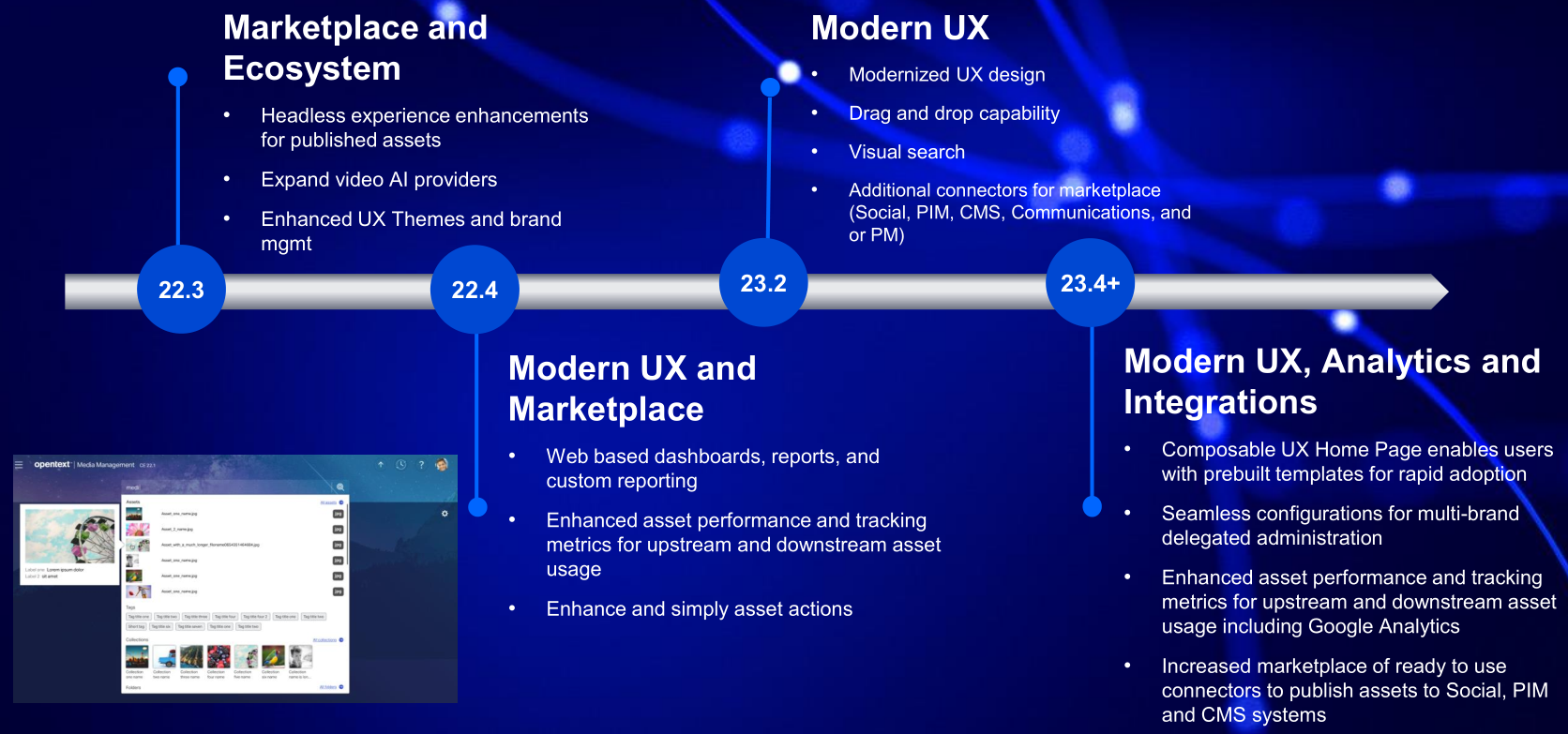 ---
Security Cloud (SC)
Buzzwords: "Risk Gard", "EnCase", "Forensics", "Defense", "Detect", "Protect", "Threads
Again a cloud not in focus for my attention. The buzzwords already tell all the secrets behind this cloud solution. It's all about content, but a different context; with a diverse set of products. I understand the importance of this cloud, but I leave this cloud to the forensic-people of the planet who can do a far better job in this cloud.
---
Developer cloud (DC)
Buzzwords: "APIs", "Services", "AppWorks", "Postman", "Development", "VS-Code", "Improve", "Fast", "Build, "IMaaS"
This is the cloud we all just LOVE! Our developer heart starts to beat by the word "API"…"API"!! 😁 Is there more to tell? Yes, interesting to see that our beloved platform "AppWorks" falls under this cloud!? It is what it is!
📜 [DC] >> Simplify solution building with OpenText APIs
API, API, API…O-Boy, my heart start to pump! We developers LOVE APIs and this PDF content brings all the missing parts together!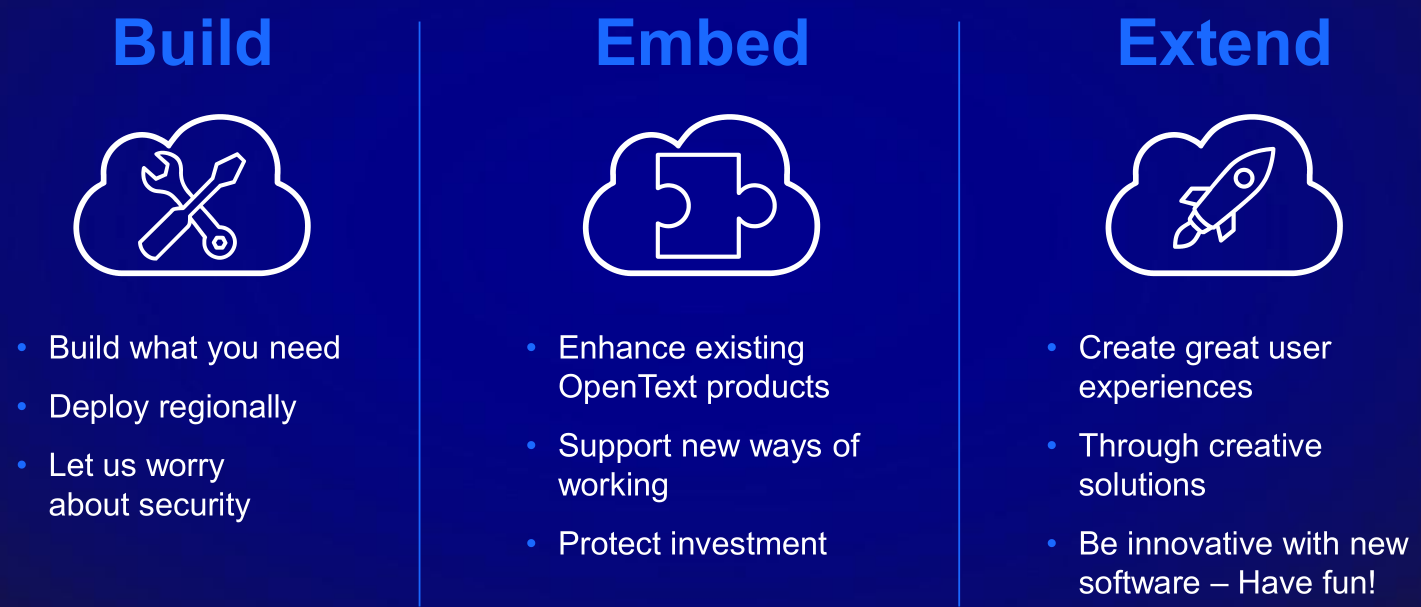 Looks to me like the -> constructional -> API puzzle -> launches directly into space…Uhhh…into the cloud! 🤓
API calls on the platform increase each year in growth (1B+ for 2022!) and are not only for software engineers anymore. Looks like 50% of the users are backend, frontend, and full stack developers, but the other 50% are engineers, architects, managers (even CTOs and CEOs…Mark B. Can you confirm this?)
53% invest more in APIs
36% invest the same in APIs
11% invest less in APIs
What is the developer cloud offering (designed for innovation!):
Developer tools (based on VS-code with an IMaaS plugin)
The API platform (with lots and lots of services!)
Working with OpenText
…
The OT cloud developer flow: BUILD (in VS-code) -> DEPLOY (to dev-tenant)-> RUN (using OT APIs)
Advantages:
Speed development time with cloud API services
Additional modelers and modeling capabilities
Install VS-code
Let me re-question that first bullet as calling an API is one thing, but keeping it structured, organized and efficient is a second thing. We still need to create advanced logic with processes (with a flow modeler) and I'm not even mentioning the building of an astonishing UX design! Is Santa Claus giving us an API UI-builder for Christmas this year?
…
The OT commercialization flow: DEPLOY (to dev-tenant) -> PROMOTE (to commercial-tenant) -> SUBSCRIBE (measure usage from customer)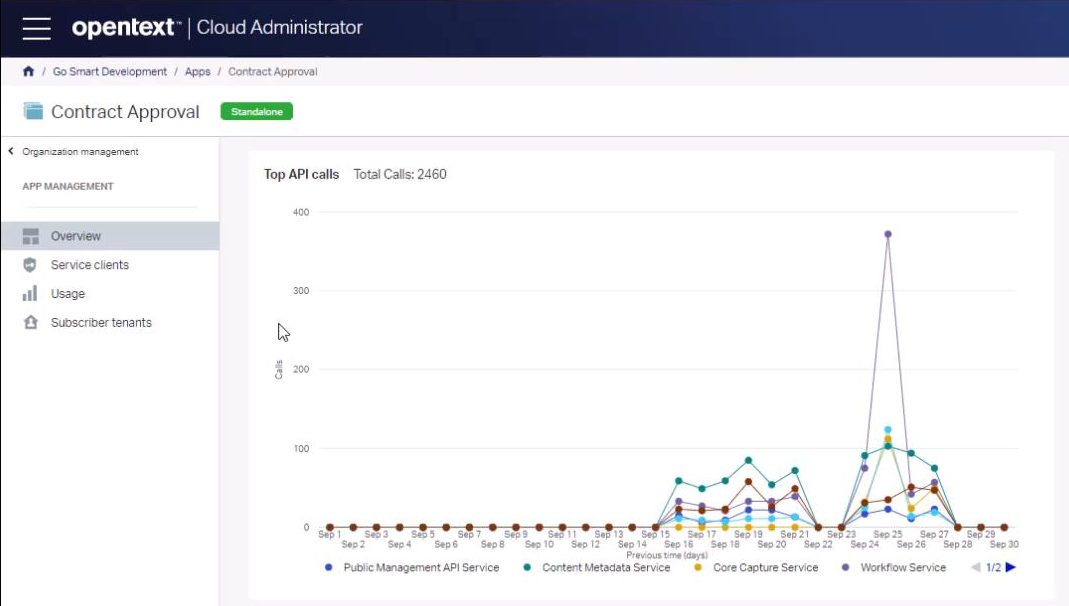 …
Administer you developer account; You can sign up for a 90-day trial plan for free with regional experience and simple pane administration console. You also get an Application Lifecycle Management (ALM) CLI and admin API allowing the provision flow to connected CI/CD pipelines.
Support for enterprise workloads; Developer tools to bring OT services to your dev-workspace, tools you (as developer) knows best, simplified dev-experience. The API platform focuses on solution building, enterprise-ready security, and single home for all builds.
'Core Content' is already consuming the APIs where the biggest developer customer it OpenText itself! How do we call this in Dutch "The butcher inspects his own meat"; Trust me, I got a glimpse by playing with it (as a partner) and it smells to me like great stuff will fill our future with an out of the box configurable UI defining your own type structures and lifecycle models. All running in the cloud!
📜 [DC] >> What's new and what's next with "AppWorks"
Finally, our last 'snackable' PDF content…It's about our beloved platform! You can read about the 22.3 release features here which already covers a lot for 22.4. Time to have a view on the other 22.4 features and above…First for the noobs; What is AppWorks all about in a nice, layered structure (OpenText always delivers these nice overview images):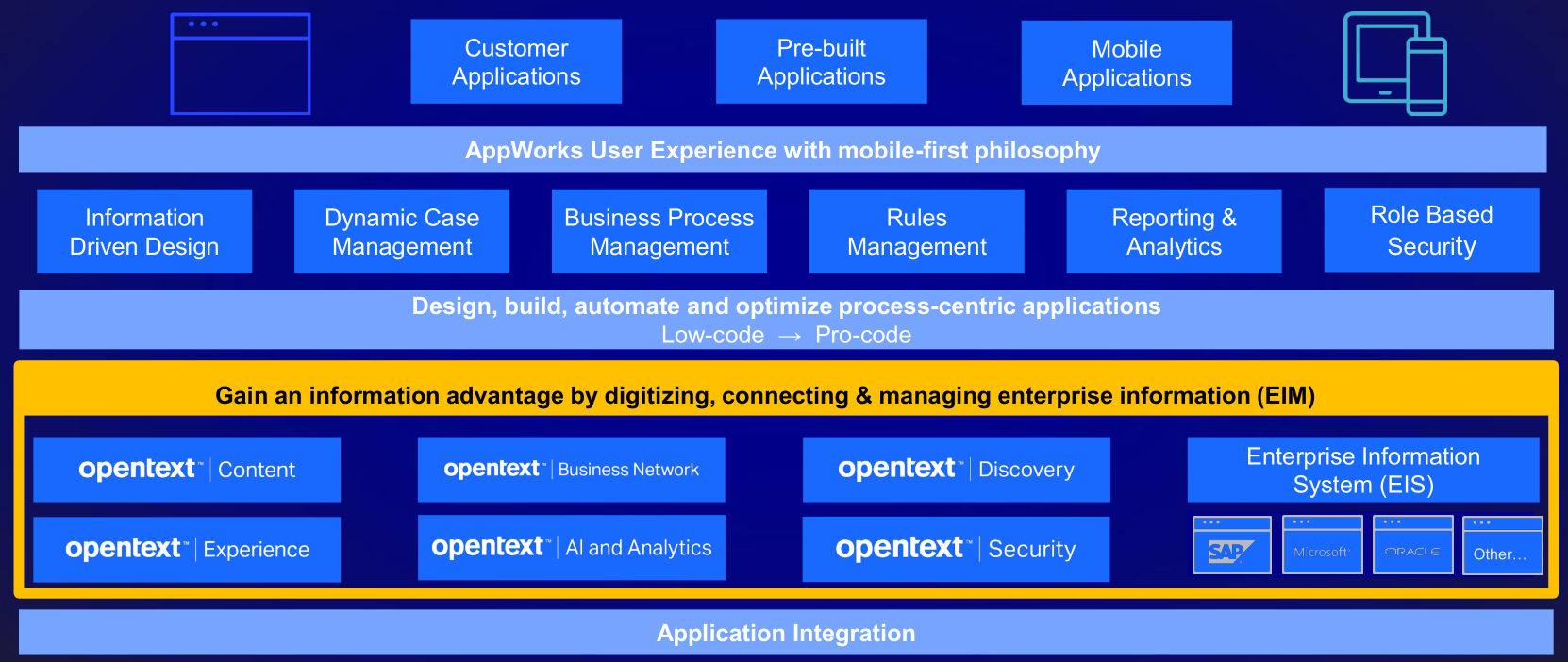 AppWorks works with three release themes:
Giving admin- & end-users more control without requiring a developer (like security, configurations, and simple business flow)
Enhancing the UX with new functionality (like user profile settings and saved searches)
Delight developers supporting modern source control tools (like Git support)
Improved business audit; This feature includes "Task comments" and allows you to filter out audit information on the activities. It's related to the 'Dynamic workflow' BB where you can build business logic into runtime by the business consultant.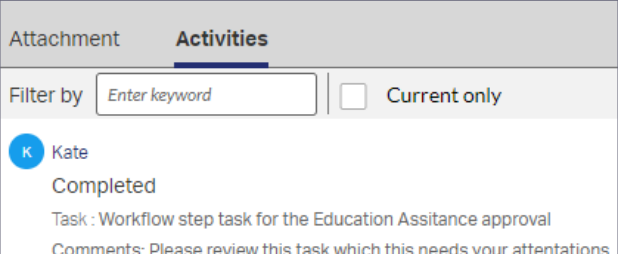 Dynamic layout; Makes it possible to apply 'Rules' to panels of a layout view! Great…This allows developers to hide tabs based on conditions and show only the relevant information in the correct moment in time for the end-user!
Enhanced discussion panel; Developers can now choose (from the 'Advanced config' of a discussions' panel in a layout) to show the 'Time elapsed' or the 'Original date' on the comments.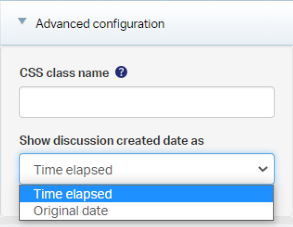 Usability improvements; We make a nice list out of these:
End-users can personalize the order of home pages (from the hamburger menu in runtime!).
An end-user can mark the option 'Persist scroll preference' from the personal settings menu behind their profile picture in runtime. With this option enabled opening and closing items from a list, will not move you back to the top of the list but returns to the position of the selected item.
Clicking on an error message will redirect the user to relevant field of a form; Even if it's behind a tab!
Easier navigation from lists; 'Related items' can now be opened from a 'Result list', 'Content panel', and 'Email panel'. Developers can select the default layout to be used in this 'Open' action. End-user can use <Ctrl>+<click> to open an item in a new tab!
Low-code EIS connector; Can generate 'External' entities based on a OpenAPI specified URL (without writing one line of code!). It's on my backlog for December…The 'presents' month!…In will be great 'Swagger/OpenAPI' party…I promise! 😎
…
The AppWorks roadmap:

More on all the new features will be discussed in a special 22.4 post on AppWorks-Tips shortly!
…
Contract Center (an AppWorks solution found here!) release themes:
Greater control over classification of contracts
Support for more complex contract types
Management of simpler contracts with existing templates
Multiple parties and contacts; Allows users to create multi-party contract with multi-associated contacts. Contract documents can also be generated with related multi-party information.
New Template types; New types of contract ('Internal/External Party Document') can be created without set up the clause library in advance.
Multiple PO numbers; Add multi-individual PO numbers to a contract and associate them to the related product lines.
Tagging for Contract classification; This feature enhances the contract search capabilities for contract classification.
The 'Contract Center' roadmap:

Let me know in the comments or contact me if you have this 'Contract Center' solution up and running! I always wanted to know how the solution 'smells' like in a practical manner!?
---
NOTE: I could not find a session about OpenText Content Server/Suite (OTCS) on what's new on the roadmap!? That's the second time I make this conclusion! It's the flagship of the company, but it all falls under the category of 'xECM'!
Check also this post about "Top 6 highlights from OpenText World 2022!"
O-Boy…Wasn't this a well and continuous "DONE" on all the best "Be digital" content delivered by OpenText Enterprise World last week! We're fully up-to-date again on all the interesting topics we LOVE! Time to get an earned weekend…I see you in the next great post on AppWorks Tips! Cheers…🍻
Don't forget to subscribe to get updates on the activities happening on this site. Have you noticed the quiz where you find out if you are also "The AppWorks guy"?